Multifamily appartment building
A building that preserves its value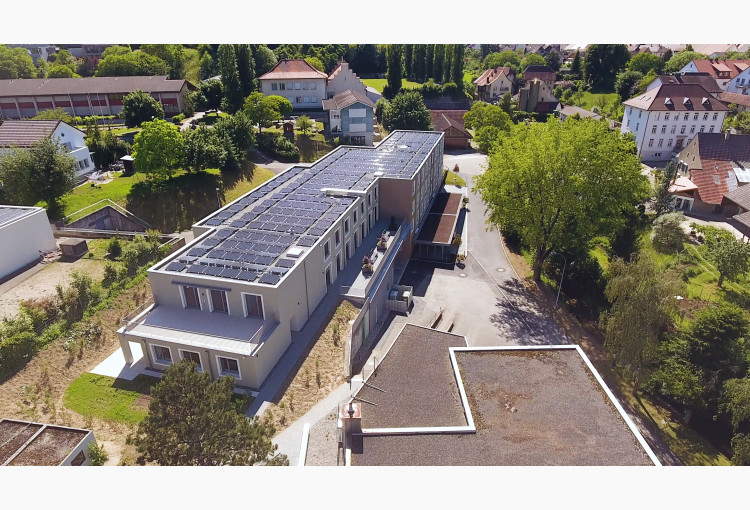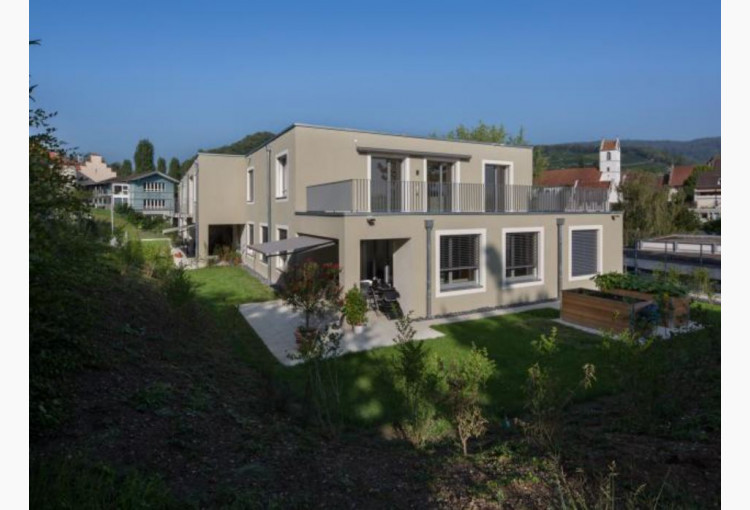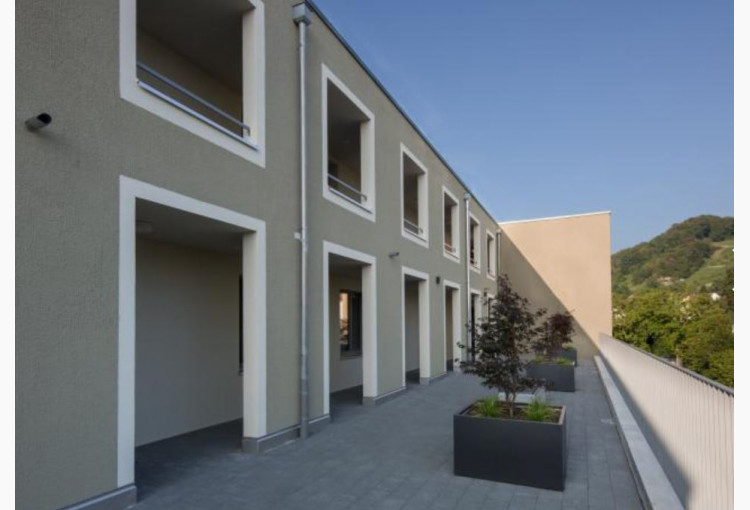 The project at a glance
The aim of this project was to create modern and affordable rental housing. The new building is Minergie certified and equipped with a PV system. All apartments have been optimized from the beginning to a minimum of additional costs and with the adjoining factory property the surplus of solar power can be used optimally.
Location
Schinznach, Canton of Aargau, Switzerland
Energy reference area
2109 m2
A few questions to the designer
What went very well in planning this Minergie property?
The initial letting went without a hitch. In fact, the condition of the building envelope allows a reduction of the supply temperature.
What were the biggest challenges?
One of the biggest difficulties of the project was that 90% of the existing building fabric was demolished. At the same time, the factory storage halls in the basement could be retained, taking into account the structural analysis requirements and the building separation. This made the property unique in every respect.
What recommendations do you have for a Minergie building?
The decision to build in accordance with the Minergie standard was a conscious one, in order to ensure that the property would retain its value in the long term. With the intention of being able to operate the building economically for the next 30 to 40 years, while keeping ancillary costs (especially heating costs) as low as possible.
Feedback of the developers
Our expectations with regard to the insulation values of the building envelope were met or even exceeded. The entire implementation took place without any major problems and the certification was unbureaucratic, fast and uncomplicated. From the client's point of view, an even greater focus should be placed on cooling or shading the building envelope in future projects.