School extension
New cafeteria and media library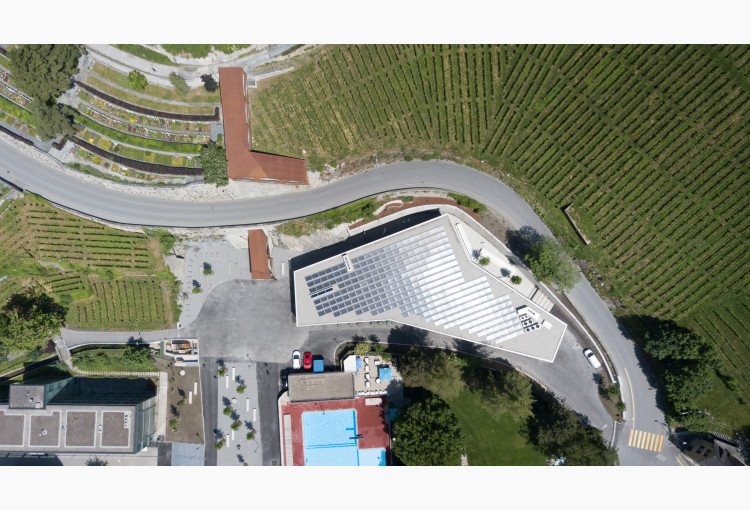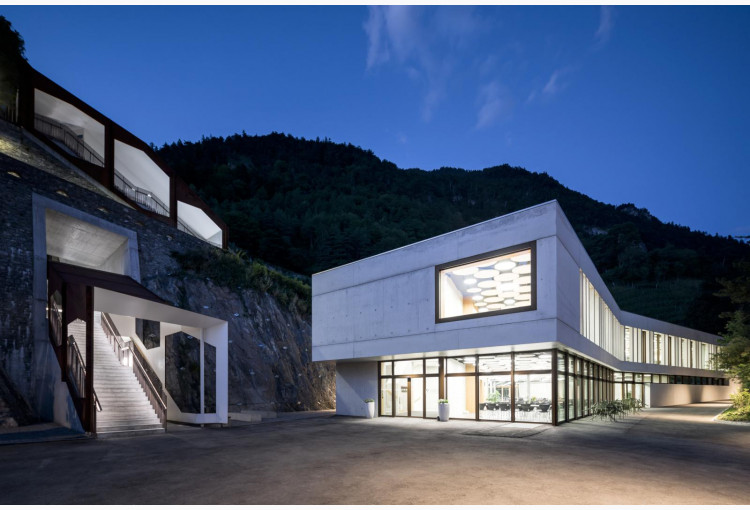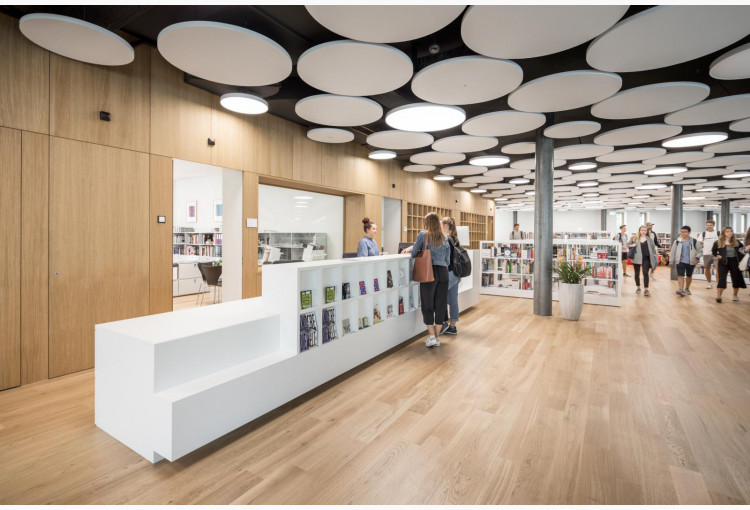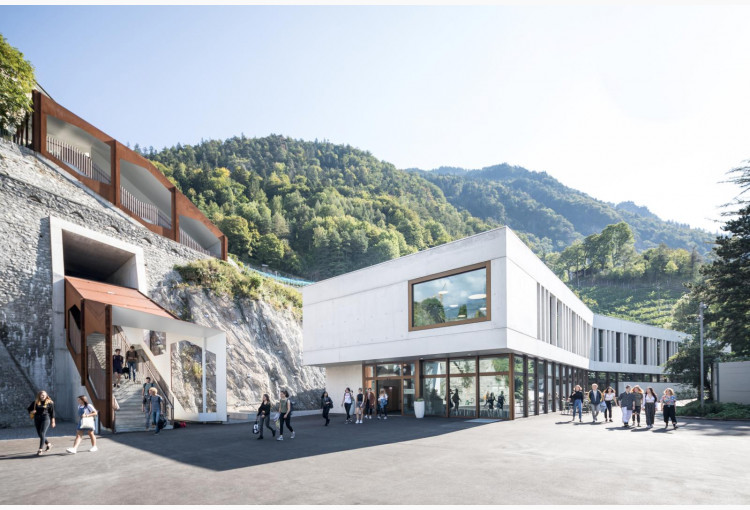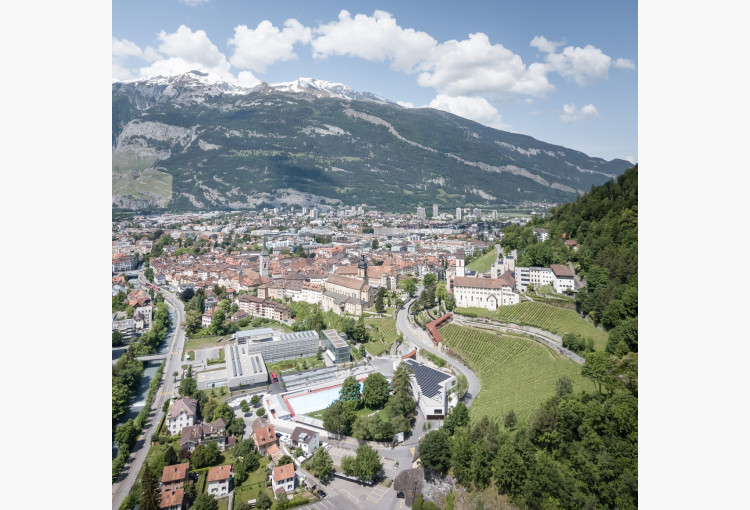 The project at a glance

The complete renovation of this high school is being complemented by the addition of a new cafeteria and media library and the shelters for the Office of Culture. It is connected to the district heating network and has a photovoltaic system with an annual yield of a good 77,000 kWh of electricity, equivalent to the energy of around 19 households.
Location
Chur, Canton of Graubünden, Switzerland
Energy reference area
3520 m2
A few questions to the designer
What went well in planning this Minergie property?
The Minergie standard was defined at a very early stage of the project (preliminary competition project). This meant that the Minergie specifications and requirements for the expert planners were clear from the beginning and could be consistently implemented.
What were the biggest challenges?
To meet the high primary requirements (building envelope) was not easy due to the location and the expressive structure in exposed concrete.
What recommendations do you give for the construction of a Minergie building?
Most important when planning a Minergie building is to decide on the standard as early as possible. This is best done in the pre-project phase, so that the design can already be brought into line with the relevant standard.
Feedback of the developer
The Minergie building standard supports quality control and assurance. With an external inspection body, there is a different focus for the people involved in the planning process. Being a developer with a rather small organization it is difficult to provide the necessary expertise and resources. The involvement of experts is necessary. This cooperation generally increases awareness for the assignment. Simplification and effort optimization are therefore key.