Modern office building
Highest level of comfort for the employees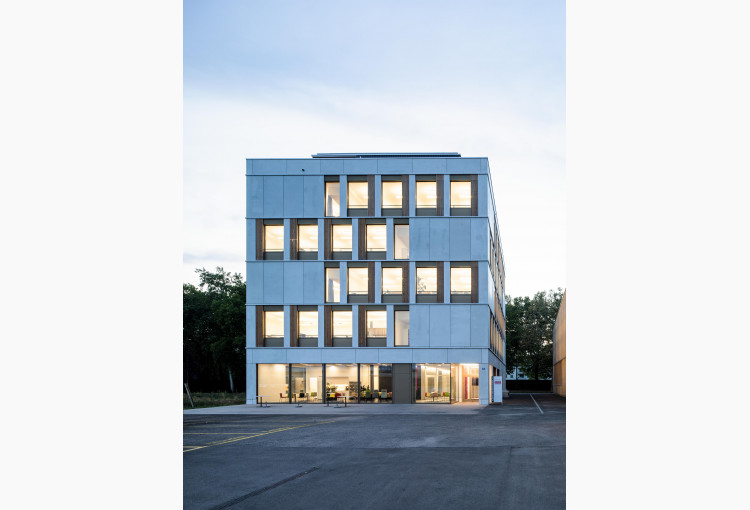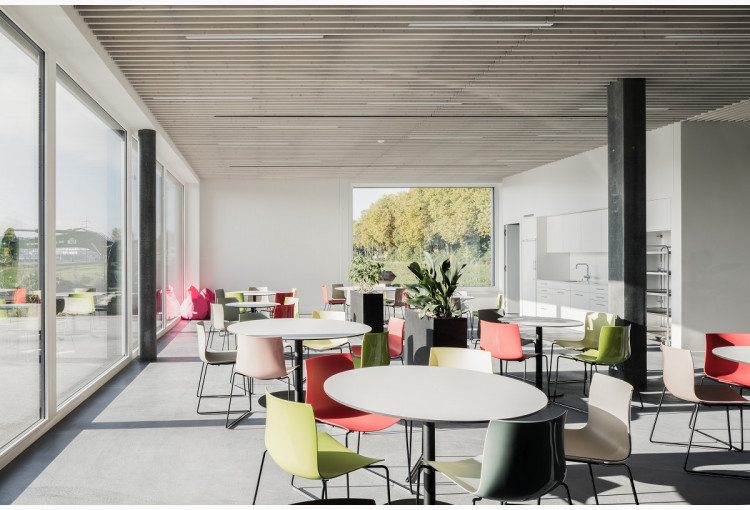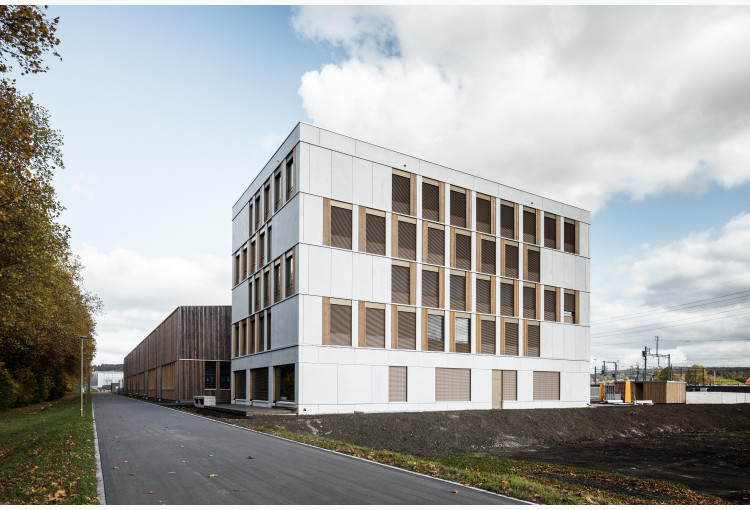 The project at a glance
In addition to the consistent, demand-reducing measures, the special features of the building are that there is a reversible heat pump with propane as a refrigerant and automated bottom-hung windows that allow night-time cooling. Further, the building was planned using Building Information Modeling (BIM). The concept uses ambient heat (air) for heating and cooling and waste heat for hot-water production. The development and testing of the reversible propane heat pump were supported by the Swiss Federal Office of Energy.
Location
Winterthur, Canton of Zürich, Switzerland
Energy reference area
3031 m2
A few questions to the designer
What went well in planning this Minergie property?
Integral planning, the BIM model and collaborative effort helped to avoid idle time. The virtual building model was transformed into a real, comfortable and sustainable building within a very short time.
What were the biggest challenges?
The reversible air heat pump with the natural refrigerant propane was a technical innovation. Conventional low-temperature radiators are also used for heating and gentle cooling. The heating power requirement is measured at less than 10 W/m2 including ventilation. A challenge was to keep the well thought-out, cost and energy efficient low-tech solutions in high quality until completion.
How was the issue of summer thermal insulation weighted during the planning phase?
High - an integral approach was chosen in the planning by coordinating energy, building physics, architecture and building services.
In which planning steps did summer thermal insulation play a superordinate role?
In the design for the competition, attention was paid to an appropriate proportion of glass per room and corner glazing was avoided in favor of summer thermal insulation. In the preliminary project, summer thermal insulation was important in the materialization and definition of the acoustic solution in the offices, as well as in the choice of solar shading and the concept of night cooling. Finally, quality assurance of the planned measures was carried out during the implementation.
What recommendations do you give for the construction of a Minergie building?
A good building envelope, sufficient thermal storage mass and effective night-time cooling laid the foundation for a good Minergie building. A clear structure and a balanced proportion of windows allow the building services to be reduced to a minimum. Less is often more.
Feedback of the developer
The operating costs and measured values of two independent institutes from the HSR and ZHAW, two universities of applied Sciences in Switzerland show that the building is extremely modest in operation. It offers a very high level of comfort for the employees, even under extreme outdoor conditions. The systems and installations are very robust and require little maintenance. We are proud to have set new standards with our building in planning, construction and operation and to have created a wonderful environment for all employees.