Business Park
A lighthouse project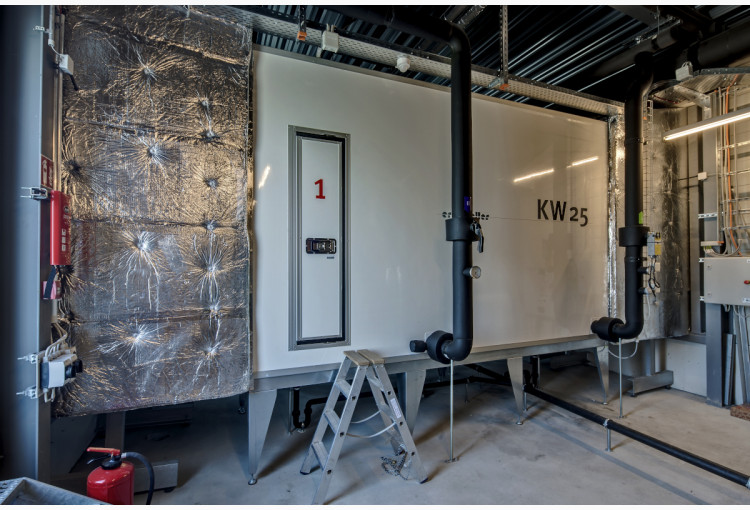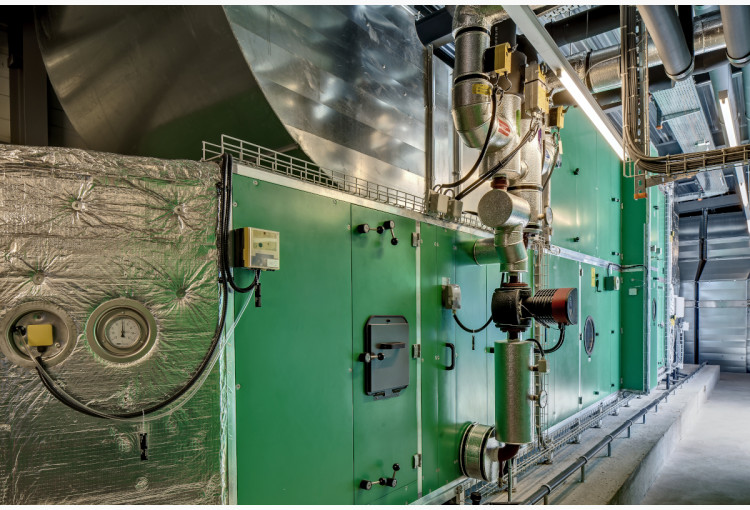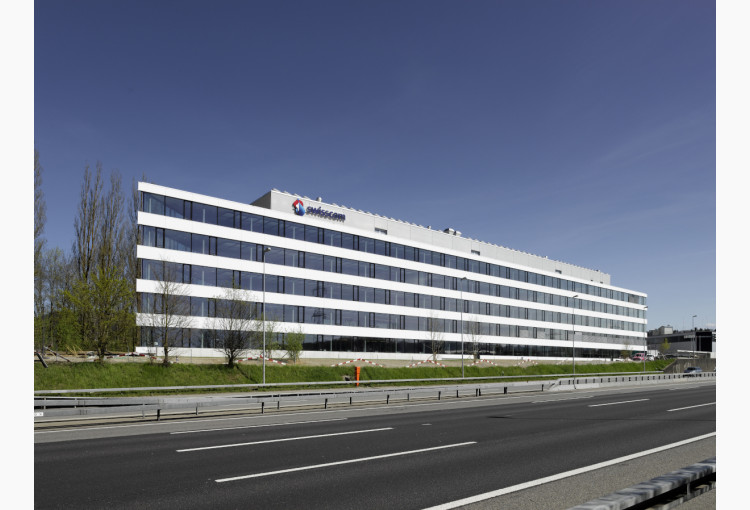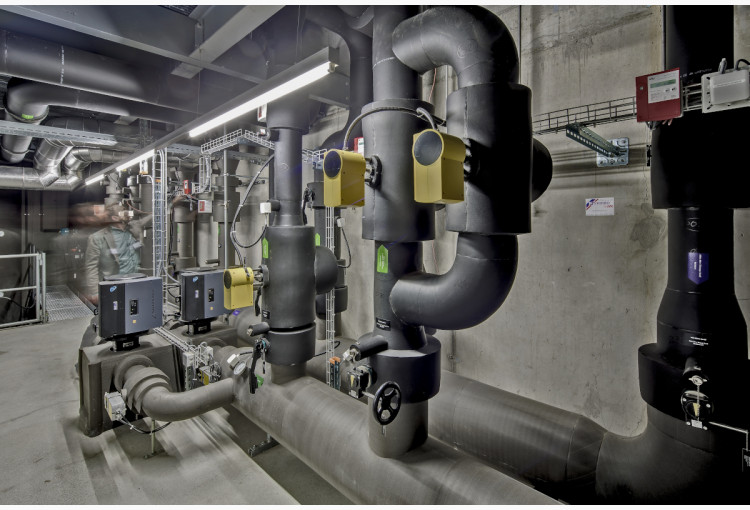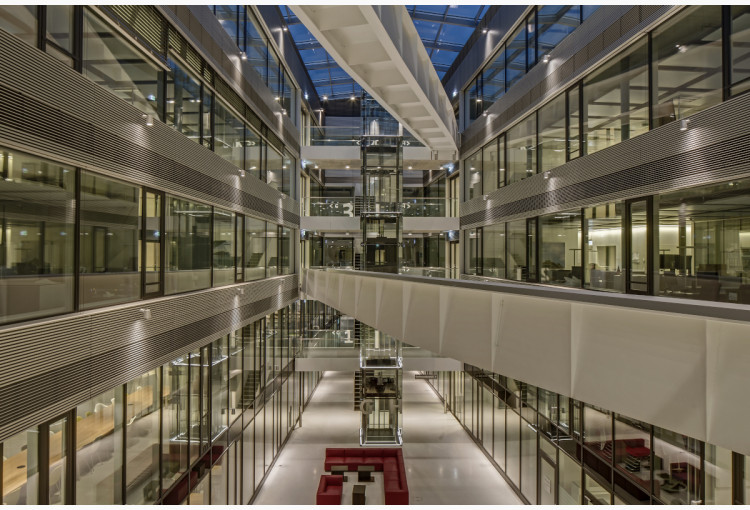 The project at a glance
The new Businesspark Ittigen is a flagship project for efficient and sustainable construction and offers over 2000 employees of the Swiss telecommunication company Swisscom optimal working conditions and maximum flexibility of use.
The Minergie requirements had to be met even under the difficult conditions of high occupancy density, maximum flexibility of use and high comfort standards. This could only be achieved thanks to an optimized building envelope, high thermal storage mass and maximum energy efficiency in all areas. An innovative ventilation concept (an atrium serves as "lungs"), refrigeration without a refrigerating machine and seasonal energy storage in the geothermal probes, as well as 100% waste heat utilization through directly water-cooled IT are the main pillars of the overall building technology concept. The photovoltaic system (200 kWp) supplies the building with self-produced electricity and rounds off the energy concept.
The ventilation concept
The innovative ventilation concept consists of a fresh air area in the atrium, which is supplied with outside air preheated by the heat recovery unit. In the offices, the used air is extracted as required and replaced by fresh air from the atrium. This enables a concept with as little installation as possible without any loss of comfort. The trapped rooms (e.g. meeting rooms) are supplied on demand by active overflowers (compound fans).
Links (in German)
Location
Ittigen, Switzerland
Energy reference area
32'210 m2
Electricity
Own production, roof-top
Heating
Waste heat utilization
Heat exchanger - heat pump
A few questions to the designer
For what reasons did you decide on this ventilation system?
Since it does not require fine air distribution, no large ventilation ducts were necessary. The exhaust air also flows naturally back into the atrium, so no exhaust air network is necessary. This saves a lot of space and requires fewer climbing zones.
What other advantages do you see in the chosen ventilation concept?
Electricity consumption can be minimized, as there is no need for extensive ventilation and only short distances have to be covered. Both the office zones and meeting rooms are ventilated extremely effectively thanks to the demand-based regulation.
Where do you see the challenges in such a project?
Integrated planning is of central importance. The interaction between building structure, technology and envelope must fit. Due to the large atrium, which is at the heart of the concept, this solution is not suitable for every project. It is also fundamental that high-quality components for composite ventilation are installed. They have to be highly efficient and of good quality, otherwise, for example, losses in acoustics will have to be accepted.