Simple but functional office building
A contemporary architecture for a traditional company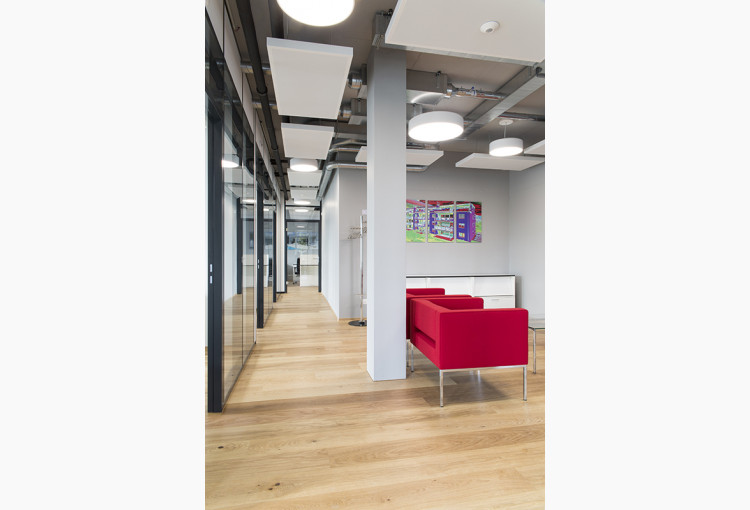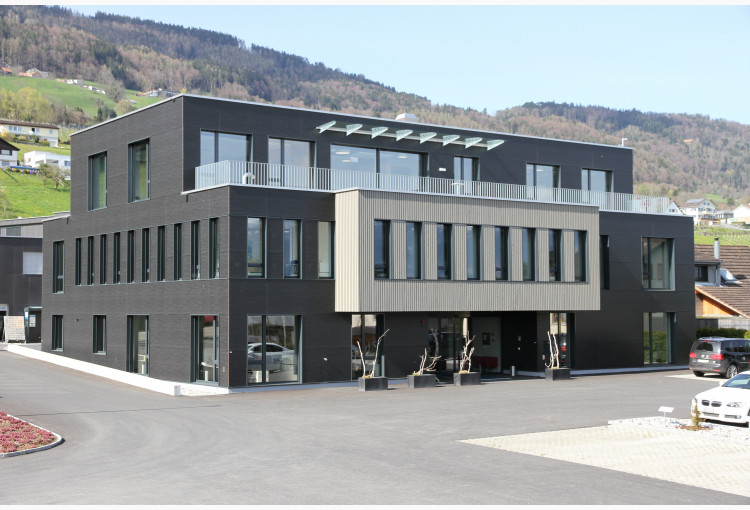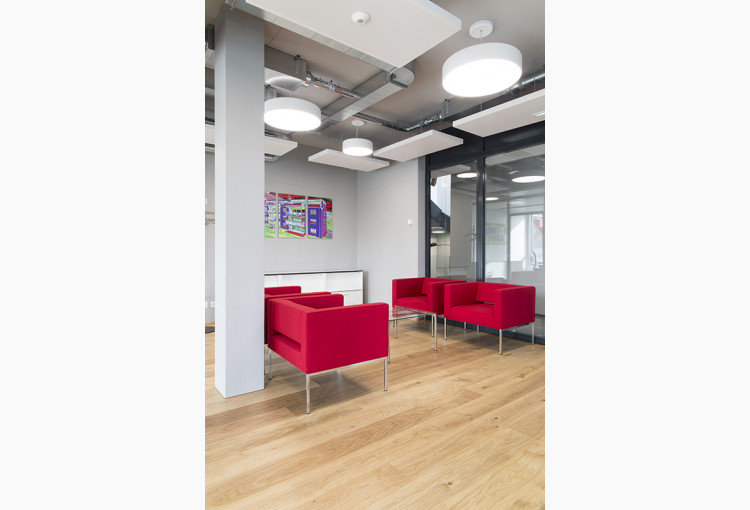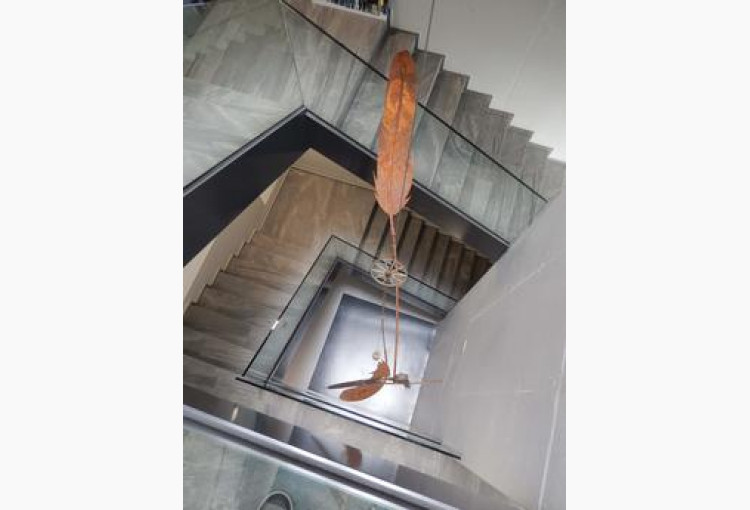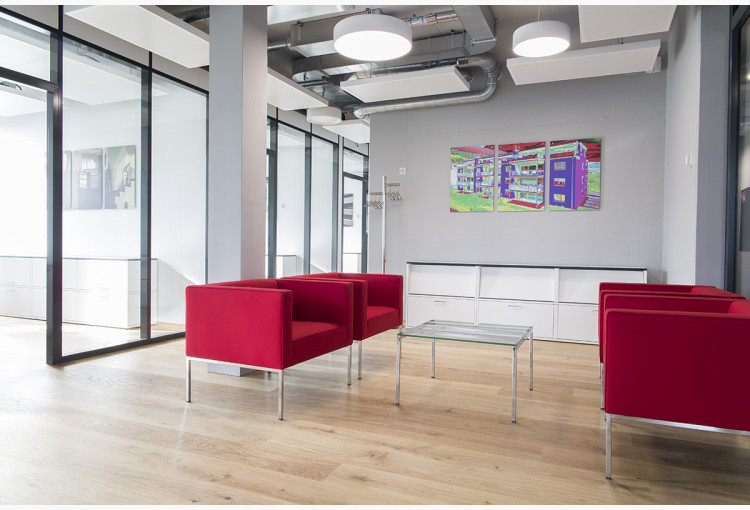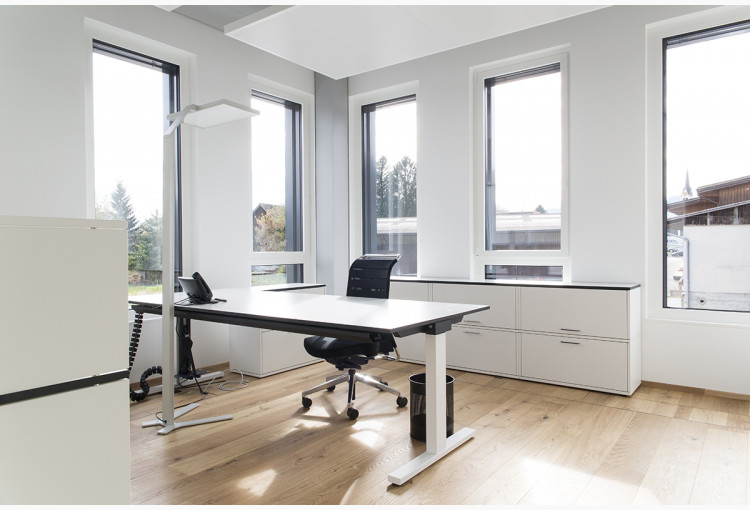 The project at a glance
The building brings together all office workplaces at the headquarters of the Swiss company Kobelt AG and the general contractor Kobelthaus. The office building according to Minergie-P impresses with maximum energy efficiency and a very high working comfort. Customers and employees meet in contemporary premises where good architecture and sustainable building merge.
Location
Marbach, Canton of Sankt Gallen, Switzerland
Energy reference area
1248 m2
A few questions to the developer
What went well in planning this Minergie property?
The design by the company's own architects reflects the new, contemporary image of the traditional company. With the help of competent specialist planners, a simple, functional building concept was quickly developed.
What challenges were there in the planning?
In the working areas, we paid great attention to the comfort of the rooms. The ceiling sails with cooling function and sound insulation developed for this purpose are a key element for ensuring room comfort.
What recommendations do you have for a Minergie building?
The overall system should be designed in a way that different individual needs regarding room temperature - depending on the workplace or location in the building - can be met to a certain extent.
Feedback of the developer
The administration building with its pleasant room climate has proven itself in daily operation. The new competence center was also very well received by customers, which certainly had a positive impact on the order situation. The workplace reserves have already been exhausted. Regarding the building technologies: by trial and error we were able to find the right settings during the fine-tuning phase.