Minergie Certificate
The Minergie Certificate confirms that the building meets the Minergie requirements. Due to the detailed, transparent and independent support and assessment by the local certification body, the Minergie standard combines trust, quality and security.
Certification requirements
The requirements are divided into two types: the mandatory requirements and the elective requirements. The mandatory requirements are 17 in total and all must be met in order to obtain certification. Aditionally, at 9 of the 19 elective requirements must be met in order to certify an object. The selection of the election requirements to be fulfilled is left to the applicant..

Part of the mandatory requirements can be alternatively achieved by the obtention of a level B or superior (55% saving from local codes) according to the CEV.
Catalogue of criteria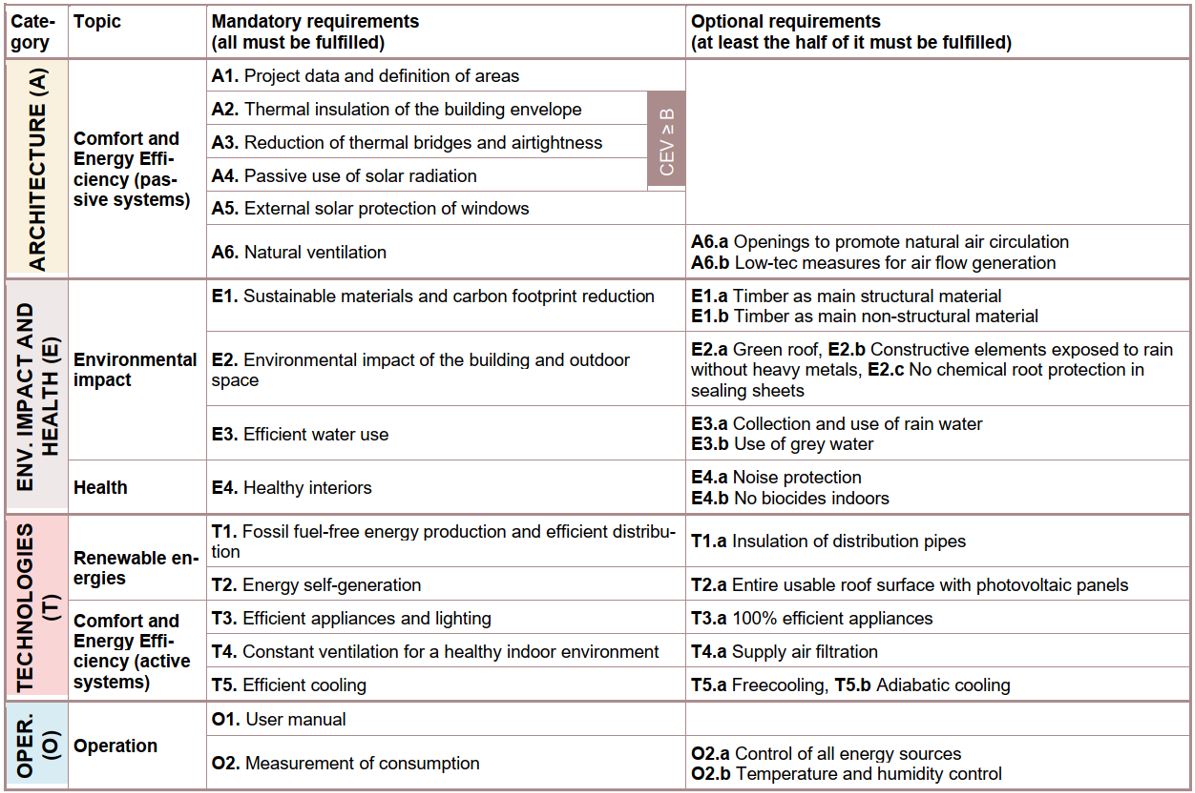 Documents
Certification Process - step by step
The certification process is easy and fast.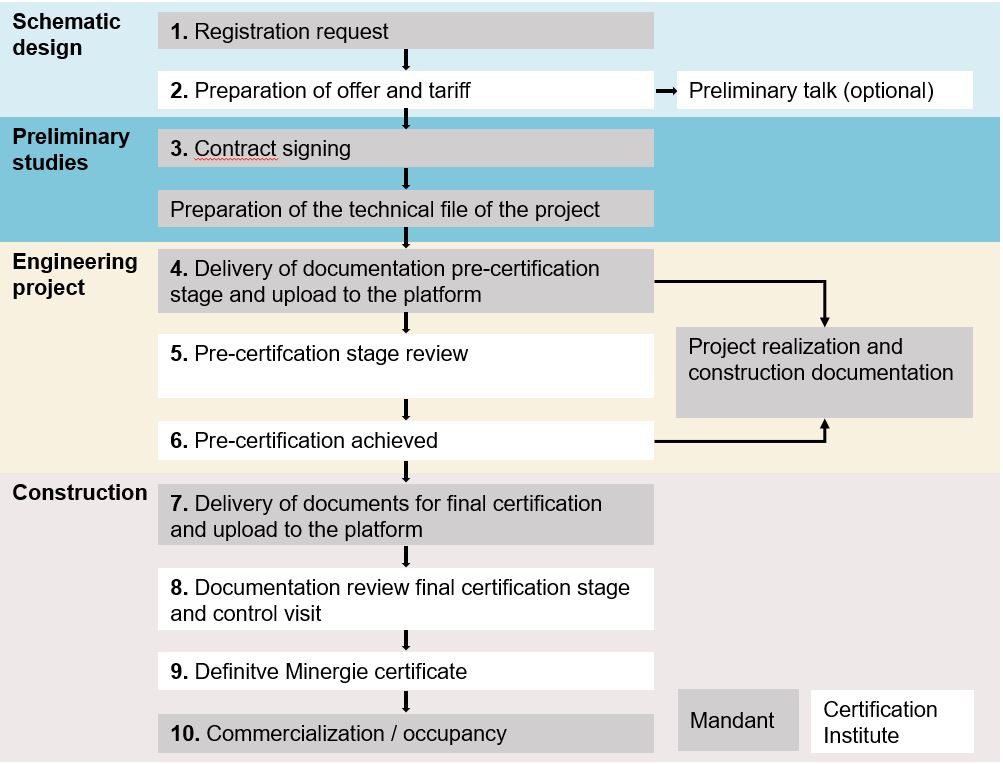 Technical

planners design together with the building developers a preliminary project according to the Regulations of Minergie Chile (only in Spanisch). The development of a preliminary project is expected to take around 2 to 4 working days. The applicant contacts the certification body to get an offer for the certification.
The certification body prepares an offer (see price table below).
The contract is concluded.
Establish the project on the online platform of Minergie Chile.
First audit step: The project on the online platform is checked. Possible questions are clarified, and missing information requested.
As soon as the preliminary project fulfills all the requirements, a provisional certificate is issued. The certificate helps for the planning security and can be used for advertising purposes.
The project is being realized. The certification body is available for support in the case of uncertainties. Once the building is operational, the applicants submit the documents for the construction confirmation. By this the applicants notify that the project has been finished according to the initial planning and that the building technology has been correctly put into operation.
Second audit step: The certification body checks the submitted documents and examines the final building on-site.
Finally, the Minergie Chile certificate is issued.
Certification costs