Minergie Certificate
The Minergie Certificate confirms that the building meets the Minergie requirements. Due to the detailed, transparent and independent support and assessment by the local certification body, the Minergie standard combines trust, quality and security.

Certification requirements
Latest information, January 2021: The Minergie standard Chile is currently still in the pilot phase. this means that the following requirements will undergo changes in the coming months. We are interested in building owners and architects who want to participate in the pilot phase, with mutual learning effect. If you are interested please contact us.
The requirements are divided into two types: the mandatory requirements and the elective requirements. The mandatory requirements are 9 in total and all must be met in order to obtain certification. Aditionally, at least half of the 8 elective requirements must be met in order to certify an object. The selection of the election requirements to be fulfilled is left to the applicant..

Part of the mandatory requirements can be alternatively achieved by the obtention of a level B or superior (55% saving from local codes) according to the CEV.
Catalogue of criteria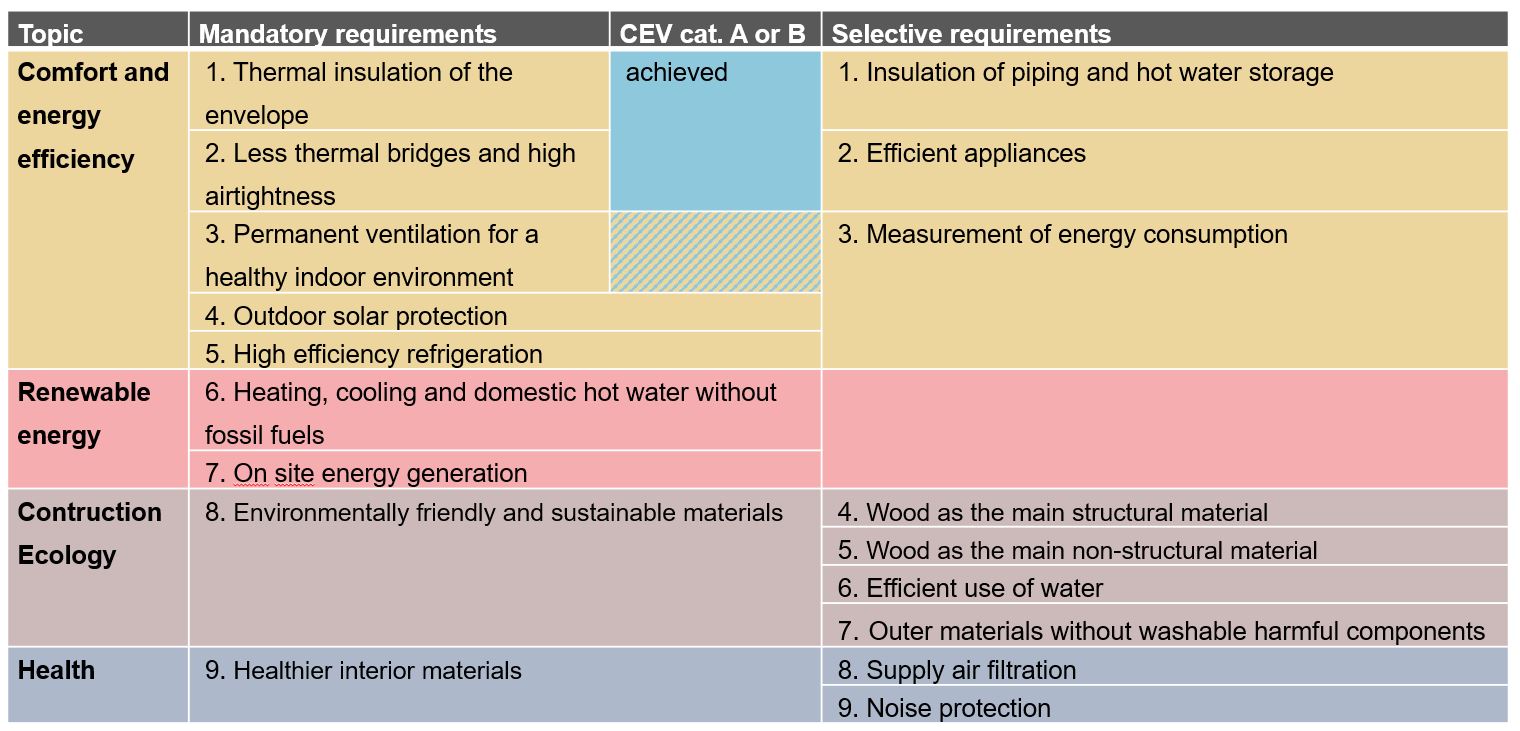 Certification Process - step by step
The certification process is easy and fast.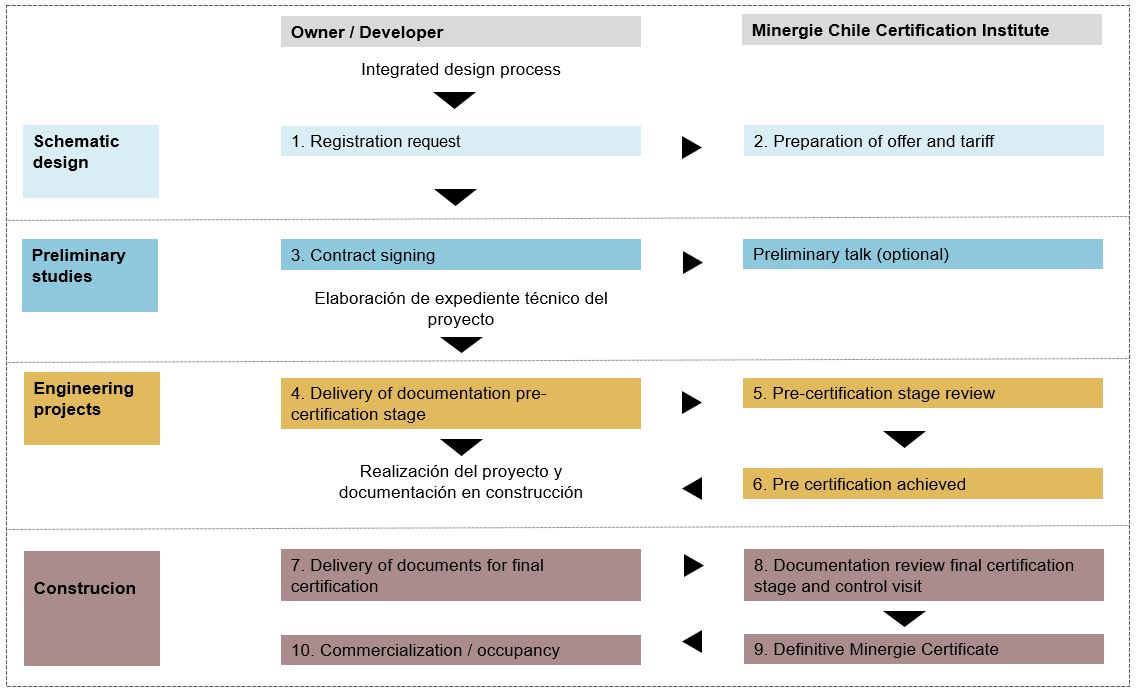 Certification costs
Currently, pilot projects are being sought and certified, with the certification costs being covered by Minergie. Please contact us.